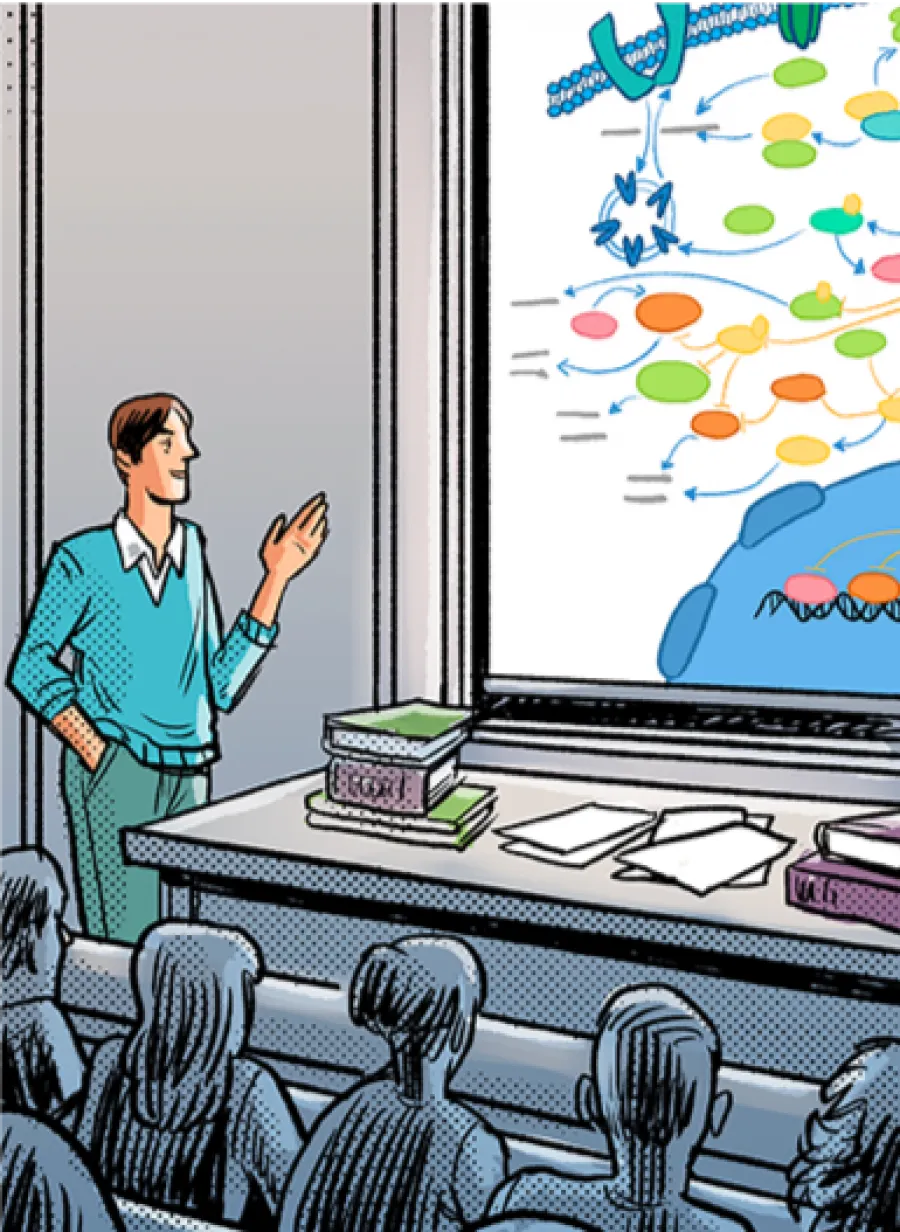 The advanced courses of the twentieth edition of the Doctoral Program in Experimental Biology and Biomedicine (PDBEB) are about to begin, offering training in several areas within biomedical research. In all, between October 12 and April 21, 10 courses will be held.
The PDBEB is based at the Interdisciplinary Research Institute of the University of Coimbra (IIIUC), and is scientifically coordinated by the Center for Neurosciences and Cell Biology of the University of Coimbra (CNC-UC). In its 19 editions, it has trained dozens of researchers, entrepreneurs, academics and science communicators.
"The Doctoral Program in Experimental Biology and Biomedicine is truly interdisciplinary, creating an environment conducive to excellent training in various areas of biomedicine, not forgetting training in entrepreneurship and communication in science. We always have groups of highly motivated students who later get prominent places in various national and international institutions", says Paulo Oliveira, coordinator of the PDBEB.
The advanced courses are accessible to all students of the PDBEB and other doctoral programs, inside and outside the University of Coimbra. In the academic year 2022/2023, the training offer includes topics in several areas: technological platforms for biomedical research, experimental design, science communication, computational biology, neurosciences, cancer, drug development and advanced therapies, cannabinoids, diabetes, metabolism and proteomics.
Coordinated by CNC researchers, the courses present scientific programs of one to two weeks, being lectured by national and international experts.
Any additional information about the courses can be consulted on the PDBEB website, on the CNC website and on the CNC's social networks (Facebook, Twitter and LinkedIn).
Consult the courses for the 2022/2023 academic year here.