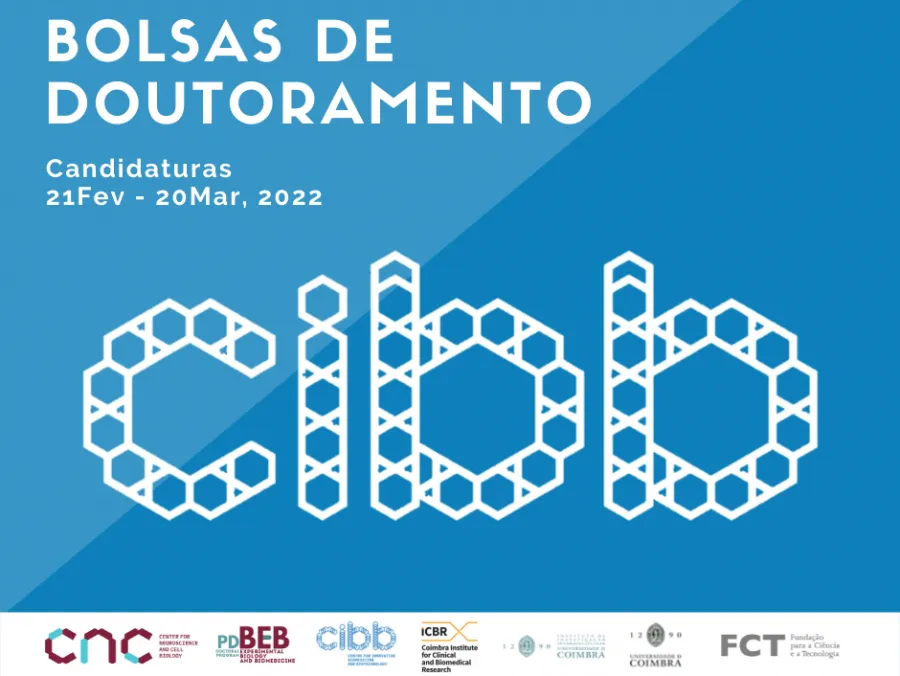 The CIBB – Centre for Innovative Biomedicine and Biotechnology opens a call for the attribution of 4 (four) research grants, designated by PhD Research Grants, in the areas of Biological Sciences and basic Medicine, under the FCT Research Grant Regulation and the Research Grant Holder Statutes.
The grants will be financed by the Fundação para a Ciência e Tecnologia (FCT) under the Collaboration Protocol for the Financing of the Multiannual Plan for Research Grants for Doctoral Students, signed between FCT and the R&D Unit Center for Innovative Biomedicine and Biotechnology (CIBB), 04539 RDU.
The call is open between february 21st of 2022 and 11h59m pm (Lisbon local time) of march 20th of 2022.
Applications and supporting documents for the application must be submitted, mandatorily, by email sent to pdbebgrants@cnc.uc.pt with the following subject: CIBB-BD/4 - #candidate name#.