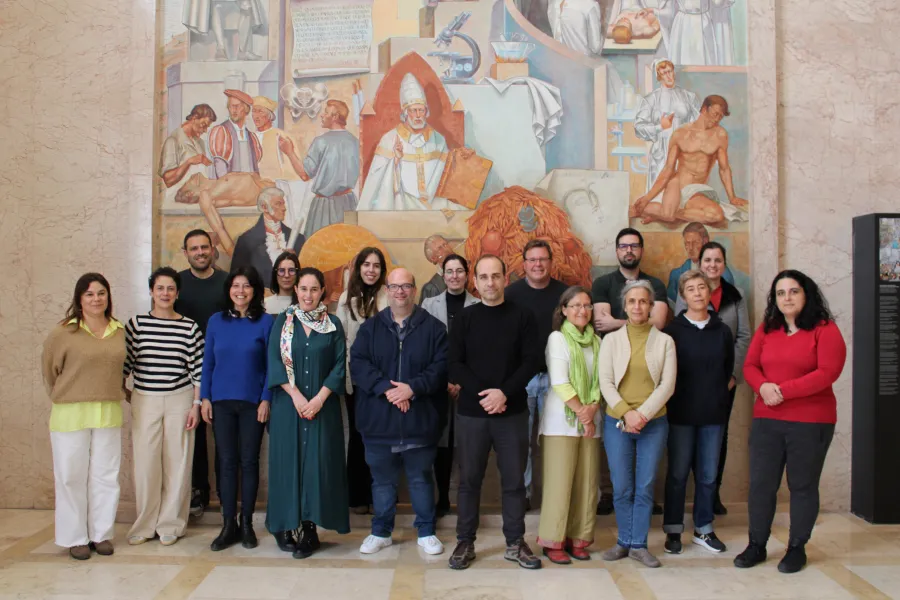 The project "PAS GRAS: de-risking metabolic, environmental and behavioral determinants of obesity in children, adolescents and young adults", led by the researcher and vice-president of the Center for Neuroscience and Cell Biology of the University of Coimbra (CNC-UC), Paulo Oliveira, has just received 9.5 million euros from Horizon Europe. "PAS GRAS" involves partners from 8 European countries and aims to develop interdisciplinary research and innovation strategies over a five-year period that can change the paradigm of obesity prevention and treatment, providing practical solutions for a healthy life in contemporary society.
The research will clarify the roles of lifestyle, mental health, family history, socioeconomic factors and the environment in the development of obesity, and their interaction with the genetic and metabolic characteristics of each individual. Based on an integrated analysis of multiple parameters, it will be possible to develop a personalized and robust assessment of the increased risk of obesity and associated complications, which include, for example, cardiovascular problems. The study will target children (3-9 years old), adolescents (10-18 years old), young adults (19-25 years old), and their families, who are overweight or obese. Additionally, the project will study cellular and molecular mechanisms underlying the protective effects of Mediterranean diet components and physical activity. Furthermore, it will create an international campaign aimed at increasing health literacy and raising awareness in society about the risks of obesity.
«PAS GRAS will fill critical gaps in the diagnosis and prognosis of obesity and provide a set of innovative tools and measures that can contribute to adopting and maintaining lifestyle choices that counteract overweight/obesity», explains the project leader. Paulo Oliveira further adds that «PAS GRAS is one of the 6 projects funded at the European level. The project has a unique team, involving not only citizens, researchers, health professionals and entrepreneurs, but also local authorities, and national and international authorities, so that together we can reverse the upward obesity curve, especially in the younger populations».
The project will involve the participation of 15 entities, including Associação de Ginástica do Centro (Portugal), the Associação Protectora Dos Diabéticos De Portugal (Portugal), the Consiglio Nazionale Delle Ricerche (Italy), the European Society for Clinical Investigation (Netherlands), the Fundación EURECAT (Spain), the Instituto Pedro Nunes (Portugal), the Instituto Politécnico De Viana De Castelo (Portugal), Instytut Biologii Doswiadczalnej Im. M. Nenckiego (Poland), the King's College London (United Kingdom), the Martin-Luther-Universitat Halle-Wittenberg (Germany), the Mediagnost (Germany), the Technische UniversitätMünchen (Germany), the Universidade Nova de Lisboa (Portugal), the Universita Degli Studi Di Bari Aldo Moro (Italy) and Uppsala Universitet (Sweden).
The "PAS GRAS" project is coordinated by the consortium Center for Innovative Biomedicine and Biotechnology (CIBB), which is formed by CNC-UC, the Coimbra Institute for Clinical and Biomedical Research (iCBR) and the Center for Health Studies and Research at the University of Coimbra (CEISUC).
Carolina Caetano and Catarina Ribeiro