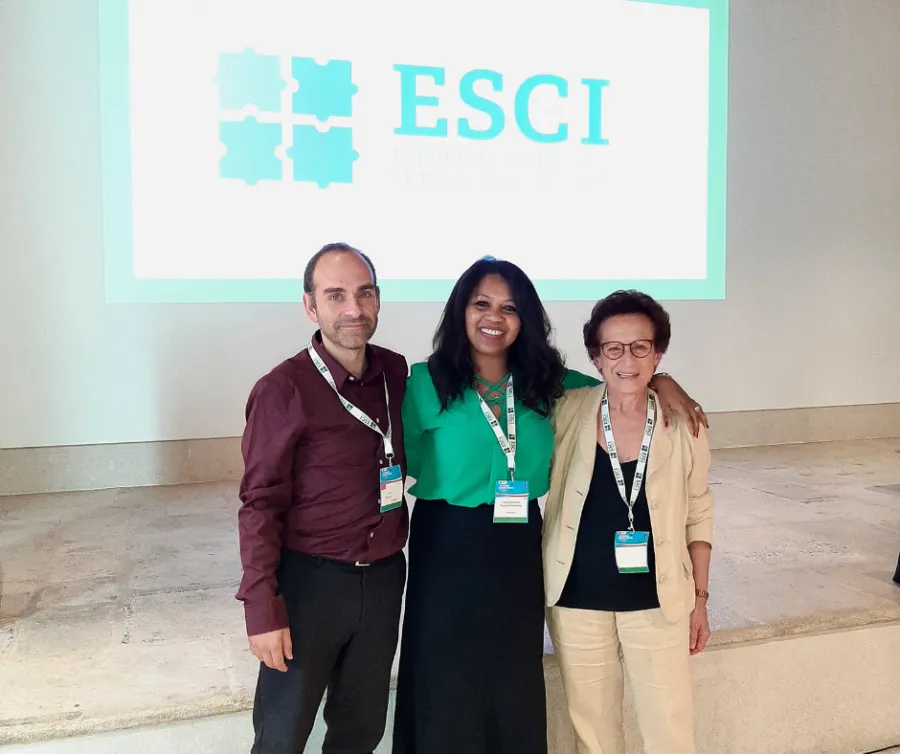 Catarina Resende de Oliveira, retired professor at the Faculty of Medicine of the University of Coimbra (FMUC) and principal investigator at the Center for Neurosciences and Cell Biology of the UC (CNC-UC), was recently awarded by the European Society for Clinical Research (ESCI), having received the Albert Struyvenberg Medal, the highest distinction awarded by this scientific society.

The award was presented during the last scientific meeting of the ESCI, which took place last week in the city of Bari, in Italy. The European Society for Clinical Research justified the attribution of this distinction for the very important role of Catarina Oliveira in fundamental and clinical research in Neurology, as well as her role in the training of young researchers.

The current president of ESCI, Voahanginirina Randriamboavonjy, in her tribute speech, also highlighted "the intense scientific activity of Professor Catarina, to which is added the constant search to bring science to the population and the fact that she has trained scientists who are now recognized as world's top".

About this distinction, Catarina Resende de Oliveira says that, "I would like to share with all those with whom I had the privilege of coming across my scientific path, it means for me the recognition of teamwork encouraged by the alignment between fundamental research, generating of new knowledge, and clinical practice, where there will be an opportunity to apply this knowledge and thus contribute to alleviating human suffering" .

The 56th Annual Congress of the European Society for Clinical Investigation was also marked by the awarding of other prizes to young scientists from the Center for Neurosciences and Cell Biology of the University of Coimbra, who saw recognized oral presentations and posters of their investigations.

The ESCI 2022 meeting also marked the end of the mandate of Paulo Oliveira, principal investigator and vice-president of CNC-UC, the first Portuguese president of the European Society for Clinical Investigation. In the balance of the mandate, the researcher from the University of Coimbra highlighted the promotion of funding for young scientists and clinicians (namely, travel grants and exploratory scientific projects) and the work carried out within the scope of gender equality, through the approval of a plan to the activities of the ESCI.

ESCI is a scientific society based in Utrecht, Netherlands, formed in 1967 with the mission of building bridges between fundamental and clinical research. It organizes an annual congress in different cities in Europe and invests in activities to support young researchers and clinicians.
 

Carolina Caetano & Catarina Ribeiro